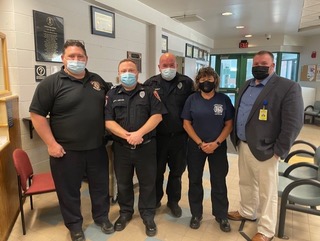 29 Apr

Successful Vaccine Clinic in Cumberland County Jail Driven By Good Teamwork and Quick Action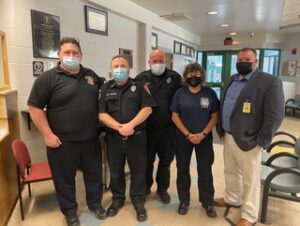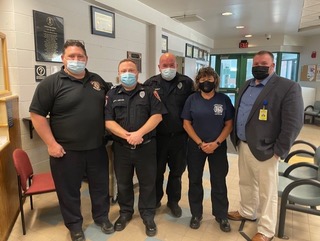 Armor Health's Cumberland County healthcare team recently partnered with the Westbrook Fire Department (WFD) to conduct a COVID vaccination clinic at the jail. WFD is a community vaccine provider.
Armor Health's Service Administrator in Cumberland County Mathew Steinback says the clinic was a pleasant surprise.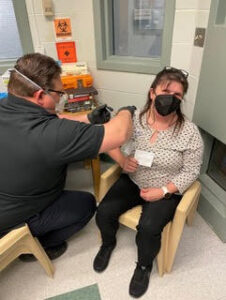 " It was unplanned, as I had received an early morning call from our community partner – WFD Chief Turcotte to say that his team's schedule had suddenly opened up for this morning and inquired if he could send his staff to the jail to begin administering the COVID Vaccine."
Steinback credits the quick action and teamwork of the WFD, Cumberland County Sheriff's Office, and the onsite Armor Healthteam for the successful clinic. 
"After the call from WFD, I immediately called the Cumberland County Jail Command staff. We worked together and coordinated the day where Armor RN  Pamela Mullinix and corrections staff could support WFD in the administering process."
In all, 37 vaccines were administered. 35 to patients, 2 for correctional staff.