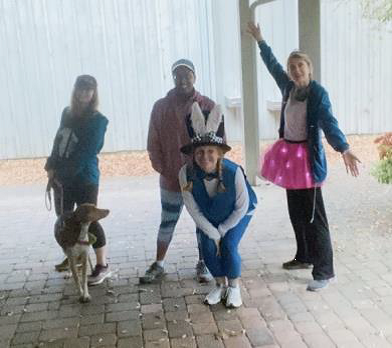 30 Oct

Giving Back: National Alliance for Mental Illness (NAMI) Walk – Virginia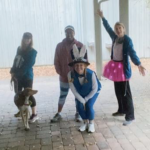 On a very rainy morning in October, Chief Behavioral Health Officer Dr. Rebecca Vauter joined a multidisciplinary, multi-location team with staff from the Virginia Department of Corrections to participate in this year's NAMI walk in support of and advocacy for individuals who have mental health issues. 
The warriors of the Wellness Coalition have raised $1000 to date for the National Alliance on Mental Illness. Some team members walked despite the deluge, while others staked out the patio of a local park where they held a yoga session and then an impromptu dance party. Each team member wore an item to express their individuality, demonstrating the belief that uniqueness should be celebrated instead of stigmatized. As the morning came to a close, the team shared hot chocolate and doughnuts with a local scout troop and spoke to them about the importance of supporting mental health, while encouraging them to share kindness and smiles with others in return. Pictured above are a few of the team members, including Dr. Vauter on the left with her hound dog Grace.